Bathroom Decoration or Renovations Areas Includes
We have well organized and dedicated workmanship for smart style bathrooms that look stylish and functional. From creating a themed bathroom to spacious by look, we can easily renovate both large and small projects that match your preferences. Our award-winning bathroom renovation services include:
Sink
Shower
Tub
Toilet
Mirror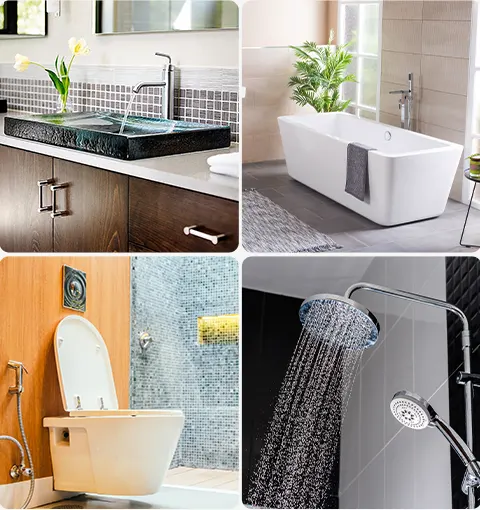 Types of Bathroom Renovation
For convenient and stylish Perth bathroom renovation service, you can rely on our dedicated team. Our exceptional portfolio makes us one of the best bathroom makeover companies in Perth. We elevate your living style to modernity with our customized solutions for bathroom renovations. Our various types of bathroom renovation services are as follows:
Master Bathroom
If you are looking for exquisite Perth bathroom renovation, you are at the right place. Our designers work on all the elements that suit your aesthetic preferences for your master bathroom renovation.
Quarter Bathroom
A quarter bathroom typically includes toilets. Our Perth bathroom renovators install a shower in place of a toilet in your quarter bathroom. We make it functional with more storage options and space.
Half Bathroom
Half bathrooms are also known as utility bathrooms. We typically include a sink and toilet within your half bathrooms. To make the half bathroom more captivating, we also add catchy mirrors to it.
Three-Quarter Bathroom
We make your three quarter bathroom attractive by placing storage shelves. Our bathroom renovators also include a sink, vanity, toilet, and shower as per your requirements to make it look mesmerizing.
Why Choose Us
Customer Support
We are the best bathroom renovation company in Perth that places utmost importance on its customers. We ensure that you are absolutely satisfied with our smart bathroom renovations services.
Trustworthy Service
Ozperthrenovation is an ultimate solution to your interior decor or renovation problems. Our bathroom renovation specialists perform long term and durable work that suits your taste and requirements.
Professional Designers
Our expert designers are professional in giving perfect and unique bathroom design ideas with fitting and installations whilst causing least disruptions to your life. Let's improve your bathroom look.
Low Price
Our team makes sure that your renovation goals and dreams are achievable and well within the range of your budget. You can get our bathroom renovation services at the most affordable prices.
Talk To Our Bathroom Renovation Expert
If you are looking for bathroom renovators, high chances ozperthrenovation is exactly as according to your preferences. Our Perth bathroom renovators can easily remodel your bathroom by adding multiple elements that meet your requirements. Nothing is difficult for us, we are experienced and trained enough to handle any big or small old bathroom remodeling project.
Our bathroom renovation expert is always ready to entertain your queries for better services. If you want to take any suggestions regarding bathroom renovation, you can also talk to us. Our bathroom renovators make you happy by including your choices and likings to the details of the renovation process. Contact us for a balanced visual aesthetics for bathroom renovation.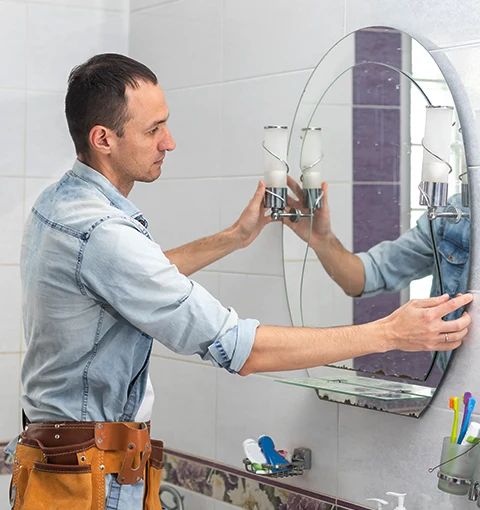 Frequently Asked Question
Yes, remodeling an old bathroom is a great choice because it costs you less as compared to creating a new one. In addition, you can make your old bathroom more attractive by adding new elements to it.
You can easily hire the best bathroom renovation near your locality from companies like Ozperthrenovation through email or call.
Bathroom renovation is known as repairing something old and bathroom remodeling is known as adding new elements like shower, toilet, and mirror into the bathroom.
The cost of bathroom renovation and remodeling from companies like Ozperthrenovation depends on the requirements of your services.